S4 Computer Boards Compatibility and Software version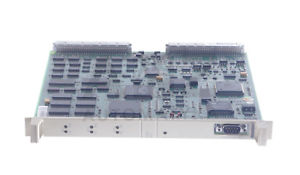 The table below will show all compatible boards and software from M94 to M98 s4 to s4c Controllers. All the boards are in stock and can be supplied as individual boards or sets of boards. all the required software is available and can be installed by ourselves if you require it.
!!! Please note that if you remove from the computer rack "ANY" of the boards below then the robot will go into "COLD BOOT MODE" and the system will be empty. If this does happen we can help you re-install your system. A recent "BACKUP" should be available if this occurs.
Software Level and Year:

Robot Computer Board:

Main Computer Board:

Memory Board:

M94 – V2.0

DSQC 300

DSQC 306

DSQC 312 – 2MB
DSQC 318 – 4MB
DSQC 303 – 6MB
M94A – V2.0
M94A – V2.1
M96 – V2.1
DSQC 322
DSQC 326
DSQC 335
DSQC 316
DSQC 325
DSQC 321 – 4MB
DSQC 317 – 6MB
DSQC 323 – 8MB
DSQC 324 – 16MB

M97 – V3.0

DSQC 322
DSQC 363

DSQC 325


DSQC 317 – 6MB
DSQC 323 – 8MB
DSQC 324 – 16MB

M97A – V3.1

DSQC 363

DSQC 325


DSQC 317 – 6MB
DSQC 323 – 8MB
DSQC 324 – 16MB
M98 – V3.1
M98 – V3.2

DSQC 363

DSQC 361

DSQC 323 – 8MB
DSQC 324 – 16MB
M99 – V3.2

DSQC 363
DSQC 373

DSQC 361

DSQC 323 – 8MB
DSQC 324 – 16MB